From the pages of Kadima, the Newsletter of Congregation Adas Emuno, here is Cantor Shapiro's column concerning the Festival of Shavuot last month:
Shavuot is almost here. We'll be celebrating this festival in the synagogue on Tuesday, May 18th, as five of our young people have concluded the Confirmation course and will be Confirmed during this service.






On Shavuot, we remember that the Eternal One gave the Torah to our people. During the service in the synagogue, like Jews all over the world, we will read the Ten Commandments.






As Jews, of course, the ten are not enough, and we are given a whopping 613 commandments. Although we may interpret them differently, the Ten Commandments are shared by the three Abrahamic religions: Judaism, Christianity and Islam. In this way the Ten Commandments point toward some of our similarities with our sister religions. Another set of rules that we have are called the Noahide laws. These are seven laws that are listed in the Talmud and reflect the principles of the Ten Commandments. But the Noahide laws point toward more universalist concepts in Judaism. The Talmud says that any non-Jew who lives his or her life according to the Noahide laws has a place in the world to come.






The seven laws listed by the Tosefta and the Talmud are: Prohibition of Idolatry: You shall not have any idols before God; Prohibition of Murder: You shall not murder; Prohibition of Theft: You shall not steal; Prohibition of Sexual promiscuity; Prohibition of Blasphemy: You shall not blaspheme God's name; Dietary Law: Do not eat flesh taken from an animal while it is still alive; Requirement to have just Laws: Set up a governing body of law.






These different groups of laws, rules and commandments show that while Judaism acknowledges the chosen nature of the Jewish people, traditional Judaism also recognizes that other peoples and religions have a special place as well. This Shavout, may we recognize the beauty of our own traditions while continuing in the path of our ancestors who found ways to honor and welcome people of other faiths.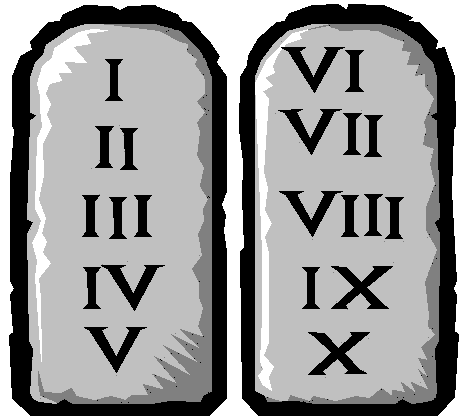 And here now is a photograph of Cantor Shapiro preparing, prior to the start of our Shavuot service this past May, with several of our Confirmation students in the background.
Cantor Shapiro was joined on the bimah by our outstanding Religious School Director, Jennifer Katz-Goldstein, seen here preparing for the Torah reading before our Shavuot service, while surrounded by our glowing, young Confirmands.
Look for more about this year's Confirmation class in future blog posts!