Congregation Adas Emuno is proud to present an evening with…
Eugene Marlow's Heritage Ensemble
Saturday, April 21
7:30 PM
Admission: $25
Coffee and Dessert Bar
following the concert
The Heritage Ensemble is a contemporary world music quintet that records and performs Eugene Marlow's original compositions and arrangements of Hebraic melodies in various jazz, Afro-Cuban, Brazilian, and neo-classical styles. In so doing, The Heritage Ensemble looks to build bridges in community among disparate cultures by presenting cultural connections through music.
The Heritage Ensemble is a reflection of the evolution of "world of music" in the 20th and early 21st century. The quintet's musicians come from various cultural backgrounds. Multi-Grammy nominee drummer Bobby Sanabria and conguero Cristian Rivera are Nuyoricans: New Yorkers of Puerto Rican heritage. Saxophonist Michael Hashim is of Lebanese descent. Bassist Frank Wagner's European background adds a certain old-world stability to the group's performances. Dr. Eugene Marlow's heritage is Russian, German, Polish, and British. He has earned degrees in classical and jazz composition.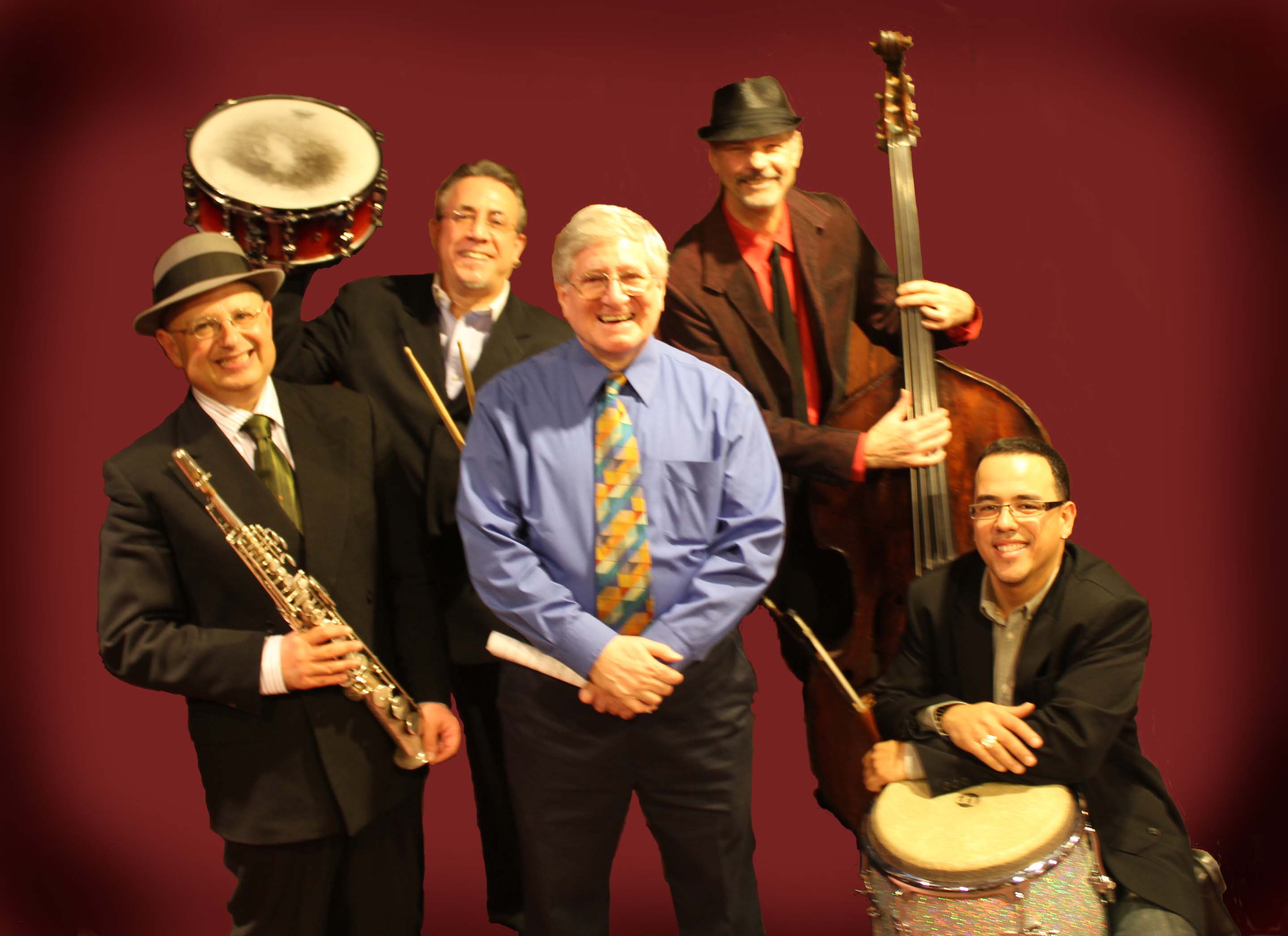 The quintet has performed at many national and international venues, including the Baruch Performing Arts Center, Brooklyn Conservatory of Music, Dizzy Gillespie Auditorium, Hunter College, Nuyorican Poet's Café, Saint Peter's (at Citicorp Center), Society for the Advancement of Judaism, Symphony Space, Tavern On The Green (for the Dance Library of Israel), The Eldridge Street Synagogue, The Triad Theatre, and the West Side JASA.
Review for latest album…"A Fresh Take"
"…its mix of tradition and a more contemporary and freely-impro-vised approach points to a very interesting future, indeed. Marlow's Heritage Ensemble continues on its intriguing, groove-laden and inspiring musical journey."
Bruce Lindsay, Allaboutjazz.com
Live performances of the Heritage Ensemble draw rave reviews, and are consistently hailed as an amazing experience. We are fortunate indeed to have them share their exciting interpretations of Jewish music with us. This is an event not to be missed!
Tickets will be available at the door, but seating is limited, so be sure to come early.
For more about Eugene Marlowe's Heritage Ensemble, go to http://www.eugenemarlow.com.
Congregation Adas Emuno
254 Broad Avenue
Leonia, NJ 07605